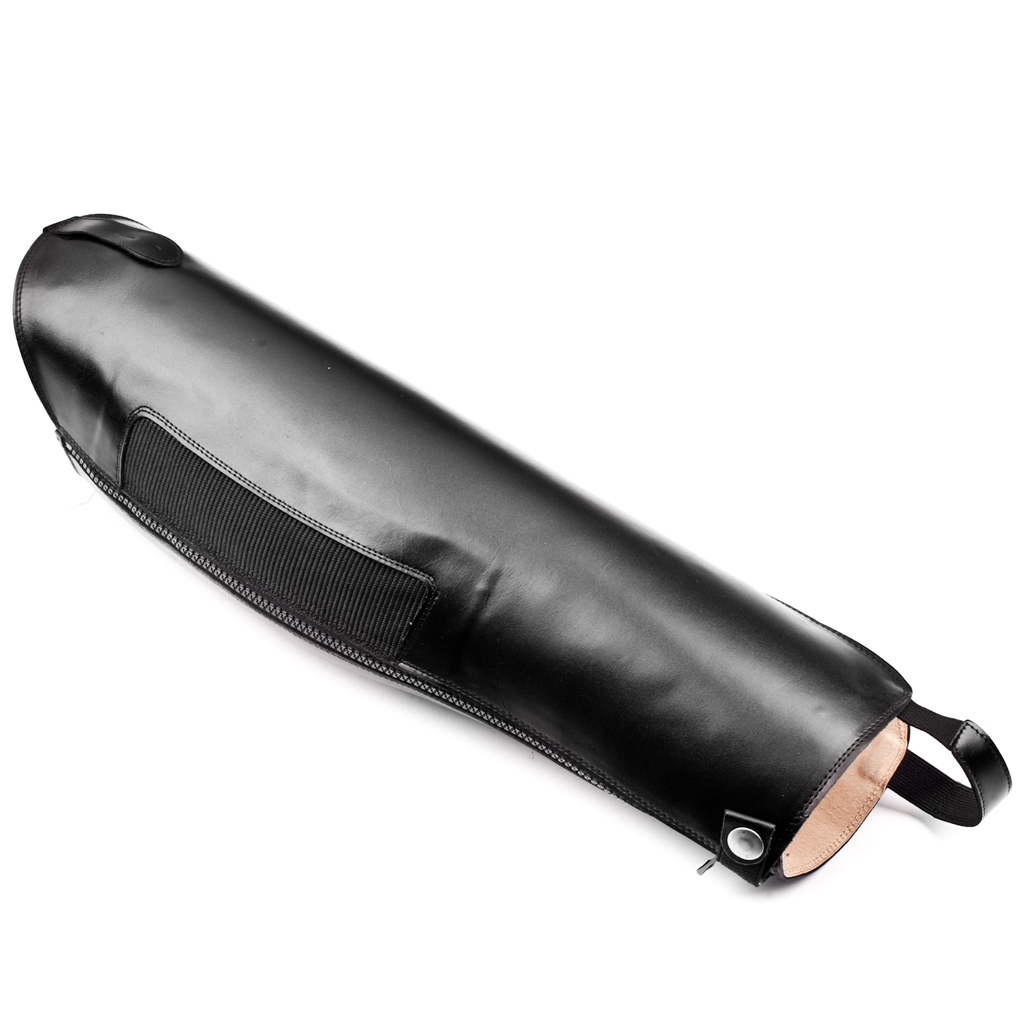 TO DETERMINE YOUR U.S., U.K., OR EUROPEAN SHOE SIZE:
1. Use a ruler or tape measurer to measure your foot (from the heel to the tip of your longest toe).
2. Choose a table below (U.S. to find your U.S. size, U.K. to find your U.K. size, Euro to find your European size).
3. Find the closest measurement, in inches, that is equal to or greater than the length of your foot.
MEASURING TIPS:
· To ensure an accurate reading when measuring, flatten your foot by shifting your weight forward.
· If your measurement is between two sizes, always move up to the larger size.
· Be sure to measure both feet. Many people have feet of different sizes. Fit to the larger of the two.
· Fit yourself at a similar time as when you will be wearing the footwear. For daily footwear, fit yourself when you've been on your feet all day because your feet have expanded.
LEATHER CHAPS WOLF S-202
Chaps made of cow hide. Together with elastic-sides, they perfectly imitate conventional knee-boots for horse riding. Zipped at the back with zip fastener combined with a flexible rubber at calf belly, which additionally ensures riding comfort. Sizes as requested. 44 sizes in the offer, according to calf height and size.