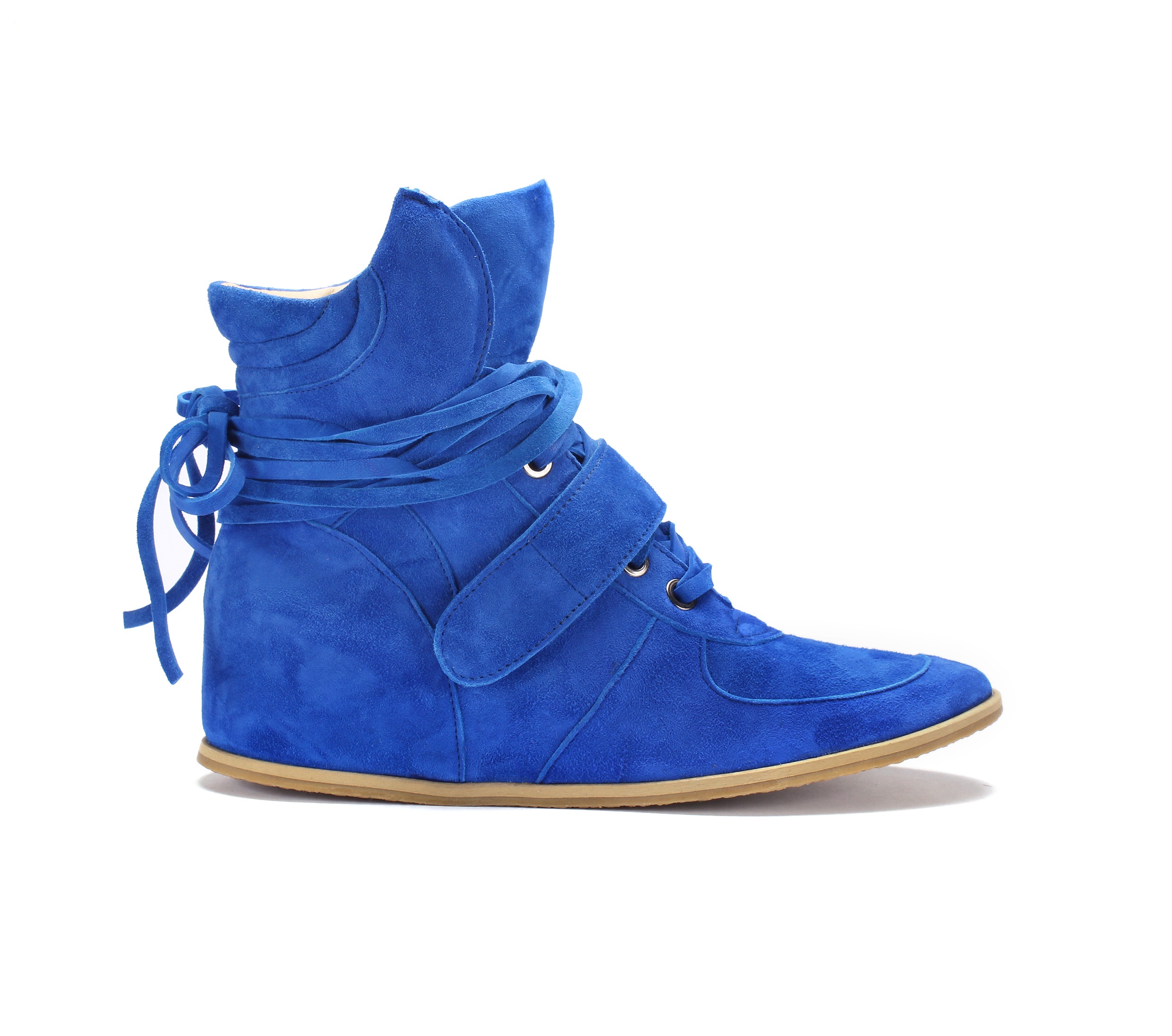 TO DETERMINE YOUR U.S., U.K., OR EUROPEAN SHOE SIZE:
1. Use a ruler or tape measurer to measure your foot (from the heel to the tip of your longest toe).
2. Choose a table below (U.S. to find your U.S. size, U.K. to find your U.K. size, Euro to find your European size).
3. Find the closest measurement, in inches, that is equal to or greater than the length of your foot.
MEASURING TIPS:
· To ensure an accurate reading when measuring, flatten your foot by shifting your weight forward.
· If your measurement is between two sizes, always move up to the larger size.
· Be sure to measure both feet. Many people have feet of different sizes. Fit to the larger of the two.
· Fit yourself at a similar time as when you will be wearing the footwear. For daily footwear, fit yourself when you've been on your feet all day because your feet have expanded.
SUEDE BLUE SNEAKERS
Inspirations for 2017
If you regularly opt for the originality, what attracts people who value tasteful clothes, this position is for you. The new RK sneakers combine a stylish suede with a strong blue color that perfectly matches to the summery outfits.
Maybe you like the characteristic black / blue combination? Sneakers will be perfectly matched with black, slim jeans and blue, airy coat. Or maybe do you prefer a dress or a skirt? The high upper part of the boots and the hidden cothurnus will add you inches and will exemplify your svelte calves. Put on shoes designed with the passion of polish producer.
Additional informations
RK sneakers are made of the best quality goat skin, which distinguishes our product from the mass produced footwear made of leather-imitation materials. Buying from us, you are sure that after many hours of use the shoes will have the suitable smell. They are also resistant to any scratches or undesirable weather.
Composition: 100% goat leather
Sole: natural crepe
Hidden cothurnus: 4 cm (1.57 inches)
Delivery time is about 7 working days. Made in Poland (EU).